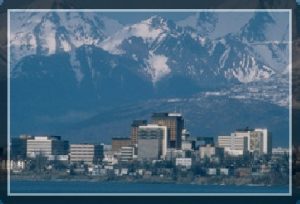 SmithSons was created for you, The Customer.
Full Facility Maintenance Where Customer Service is # 1. 
Commited to excellence, our team of professionals goes the extra mile. With over 20 years of experience.
SmithSons strives to be the best at what we do. 
Each client receives one-on-one attention throughout the entire job process directly from the owners.

To ensure our client's needs are satisfied, SmithSons consistently invites our clients to participate by providing input during the job process.

SmithSons maintains a high level of professionalism care, and responsibility in each service.

SmithSon's guarantees all of our work to be of the highest quality…
as we know our clients would expect nothing less.
Smithsons the owner and founder of Dependable Service Provider Company, a local, family-owned and operated business servicing the Anchorage, Alaska and surrounding areas as well as contracted by out of State Organizations.
What started out as a few side jobs has grown into a full-fledged lawn care and landscaping service many years ago! The demand for dependable and affordable services has  proven to be strong and we strive to continue to exceed our customers expectations. If you need high quality work without the high prices, give us a call today!
As a business that focuses on and specializes in customer care, we always want to make sure that you are 100% satisfied with the services that we provide you. No matter how much care and effort we give, we occasionally make mistakes too. Yes, we are human, but we as a business do not accept that as an excuse for customer dissatisfaction. Our promise to you is that we are never finished until you are completely satisfied with our work. We are always willing to fix any problems that may arise. This is just another way that we are DEPENDABLE!